Multiple Models and Available Configurations
Our adaptability, in order to better meet our customers' needs, is our main priority.
Units Dimensions
| DIMENSIONS | A | B | C | D | E | F |
| --- | --- | --- | --- | --- | --- | --- |
| 36" | 35 3/4" | 25" | 77" | 37 3/4" | 39 3/4" | 15" |
| 46" | 46" | 25" | 77" | 48" | 50" | 15" |
| 52" | 52" | 31" | 81" | 54" | 56" | 21" |
Note : Dimensions and actual size may vary depending on options and configuration selected, please refer to data sheets for exact dimensions.
Dimensions of Remote-Controlled and Self-Contained Units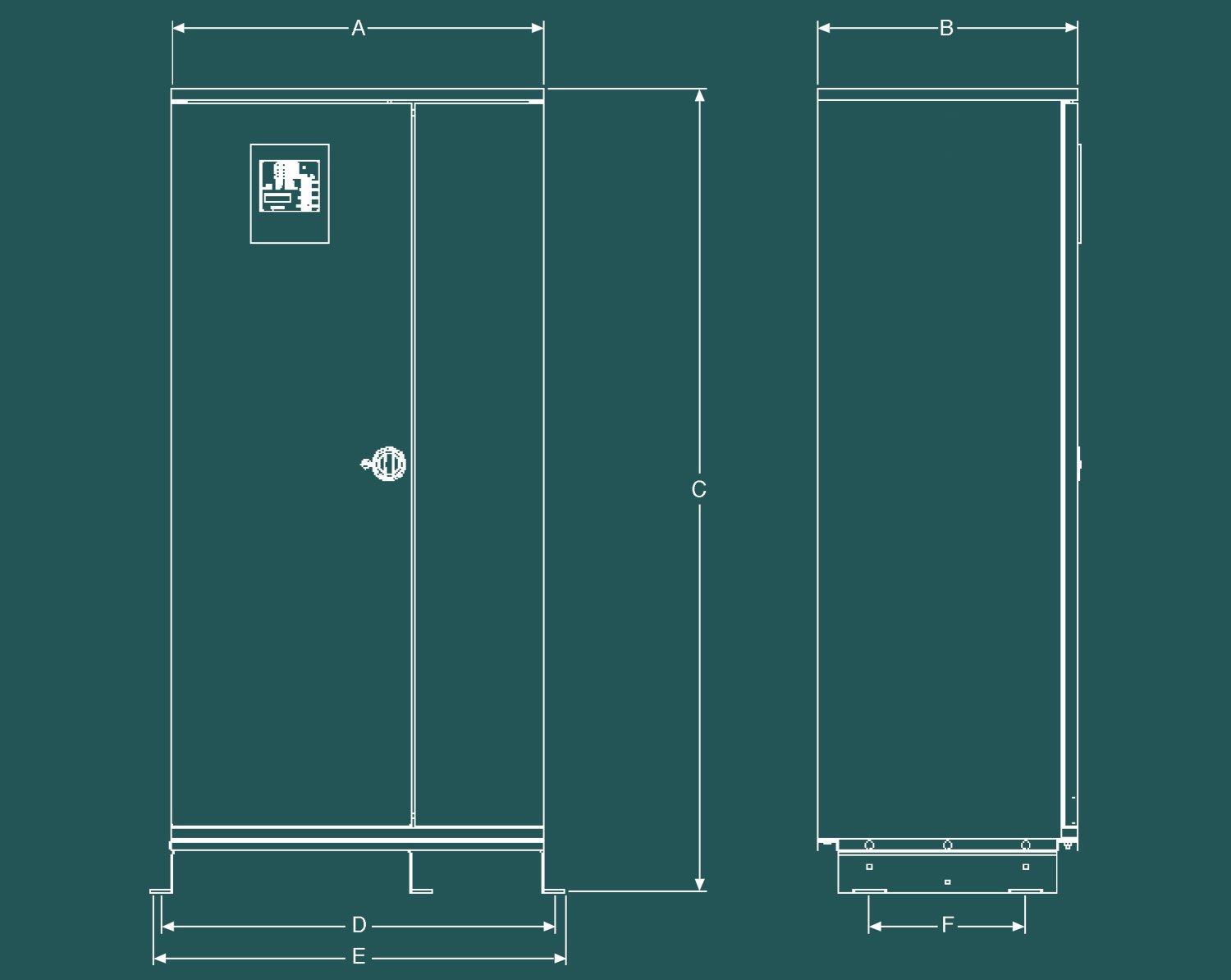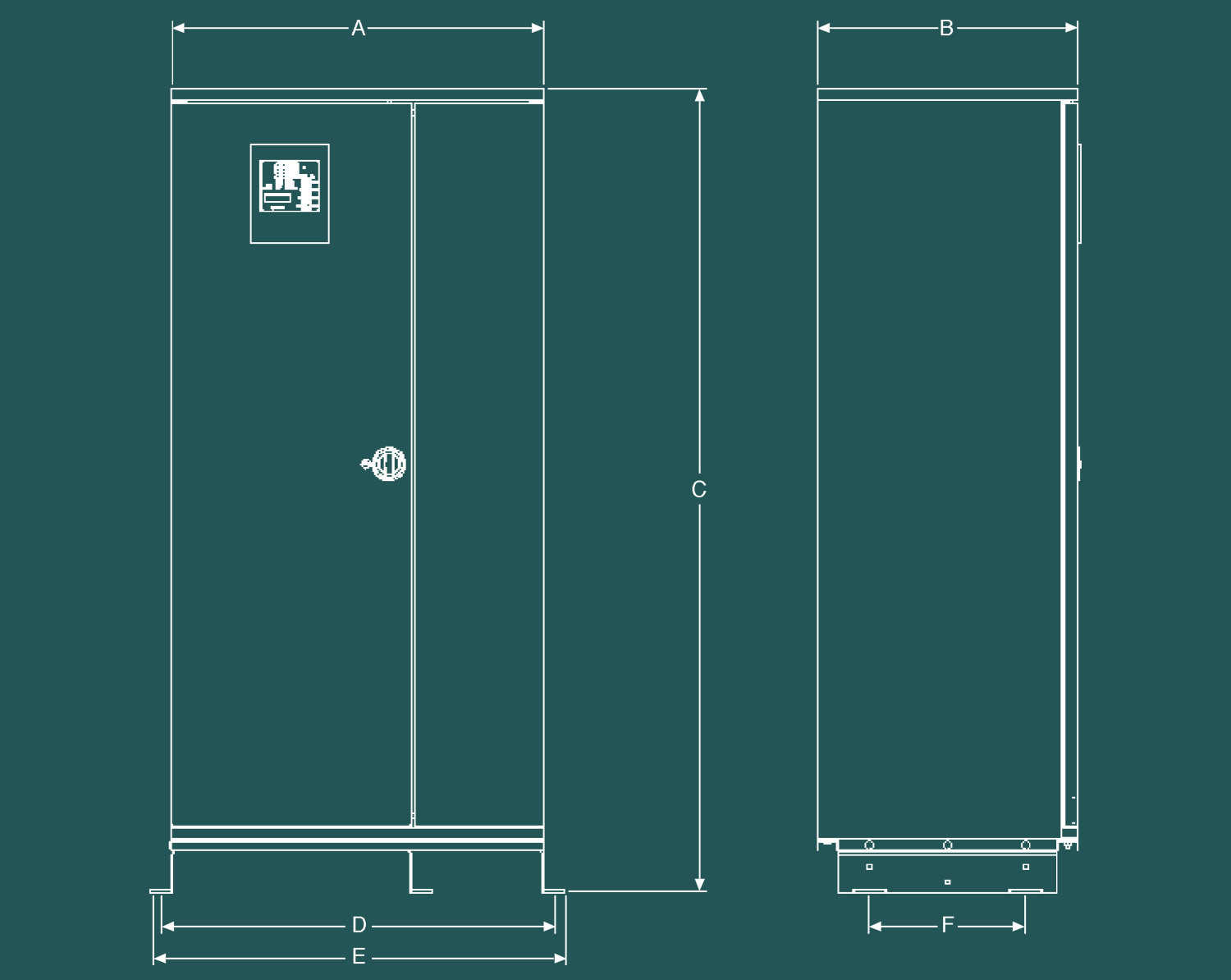 What FireFlex DUAL units are made of?
FireFlex systems are made of industry-recognized components. We're proud to work with these amazing partners.
Integrated Releasing Control Panel Option
The optional releasing control panel integrated in the FireFlex® DUAL cabinet is a Notifier® model NFS-320. This panel includes two Class A or B, conventional detection zones; four Class B, supervisory zones and four Class A or B, programmable output circuits.
Programming of the control panel is done by FireFlex® Systems. The panel uses conventional devices and is password protected. The panel is compatible with many types of fire alarm & supervisory devices such as linear heat detectors, spot-type heat and smoke detectors, water flow and release indicators, low and high air pressure switches, manual pull stations and abort switches.
The control panel also includes an alphanumeric display with 2 lines of 40 characters describing all the system conditions, as well as a set of red and yellow LED lamps individually indicating the alarm and trouble conditions of the system. Easy to operate control buttons are also provided to activate and operate the system's various functions.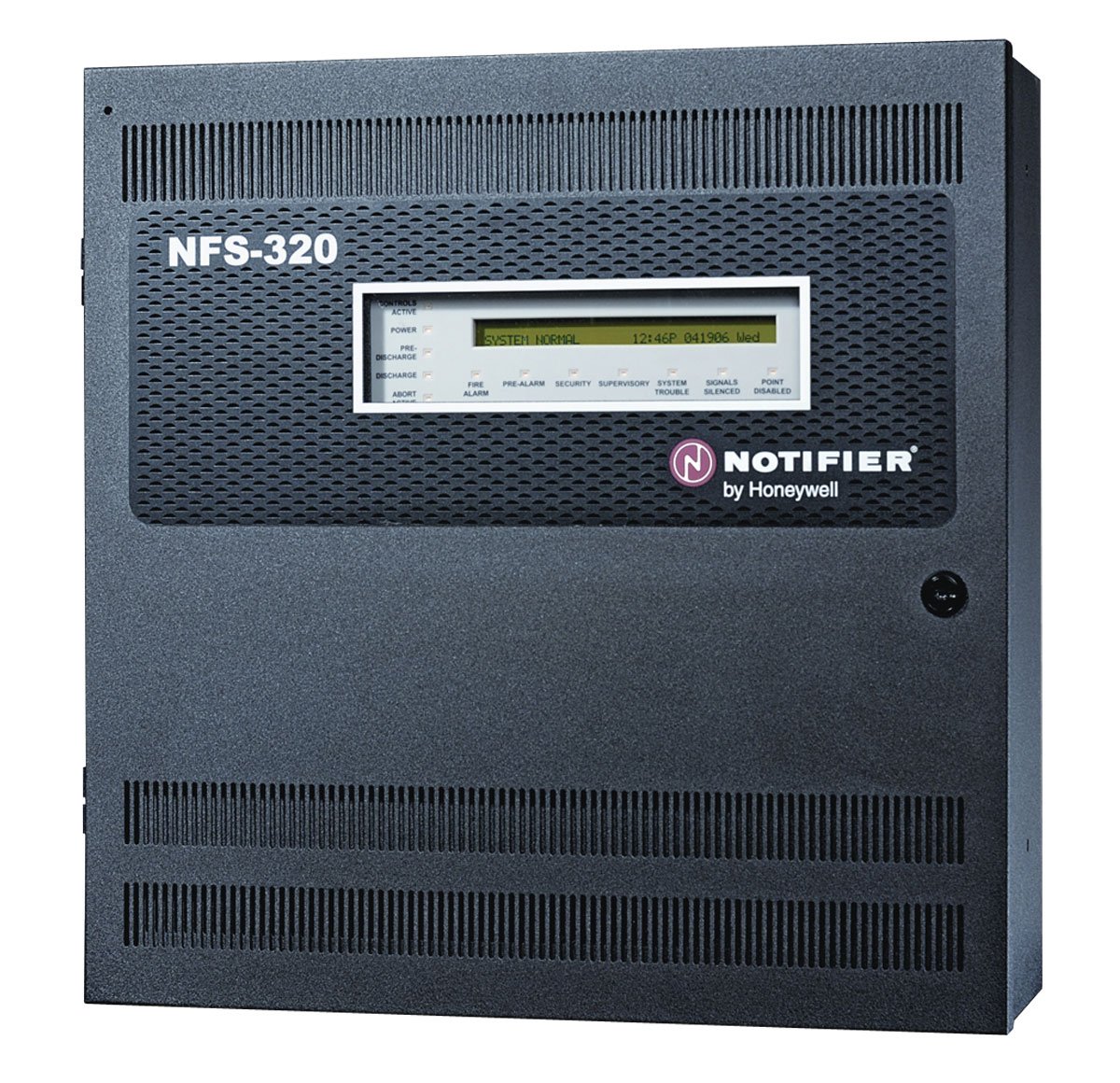 Using the best technology
The SEVO™ system is UL/ULC Listed and FM Approved. All systems are designed as per the NFPA 2001 standard and in compliance with the limitations and instructions found in the manufacturer's design manual.
SEVO™ 1230 FORCE500™ Technology
The FIREFLEX® DUAL system uses SEVO™ 1230 FORCE500™ cylinders pressurized at 500 psi and designed for a high volume discharge rate in order to meet the rapid discharge requirements specified in the NFPA 2001 standard. Discharge valves are of brass construction and are designed as per the pressure differential concept. They are also provided with an integrated pressure safety device, a pressure indicating gauge and an electric actuator.
The SEVO™ system is UL/ULC Listed and FM Approved. All systems are designed as per the NFPA 2001 standard and in compliance with the limitations and instructions found in the manufacturer's design manual. All cylinders are factory-filled with the extinguishing agent and then pressurized with nitrogen allowing maximum flexibility at the time of installation. They are fabricated, tested and stamped according to D.O.T. 4BA500 or 4BW500 or TC specifications depending on their size and capacity.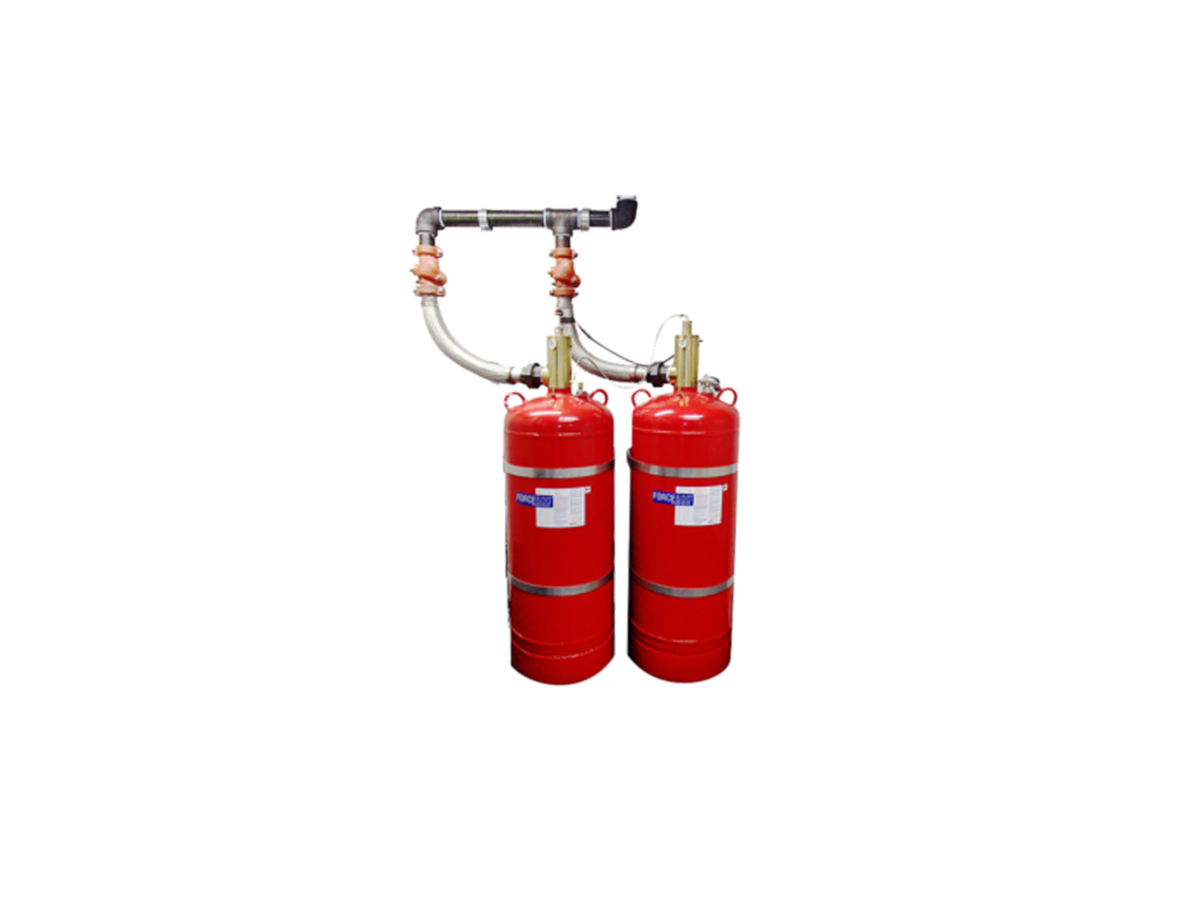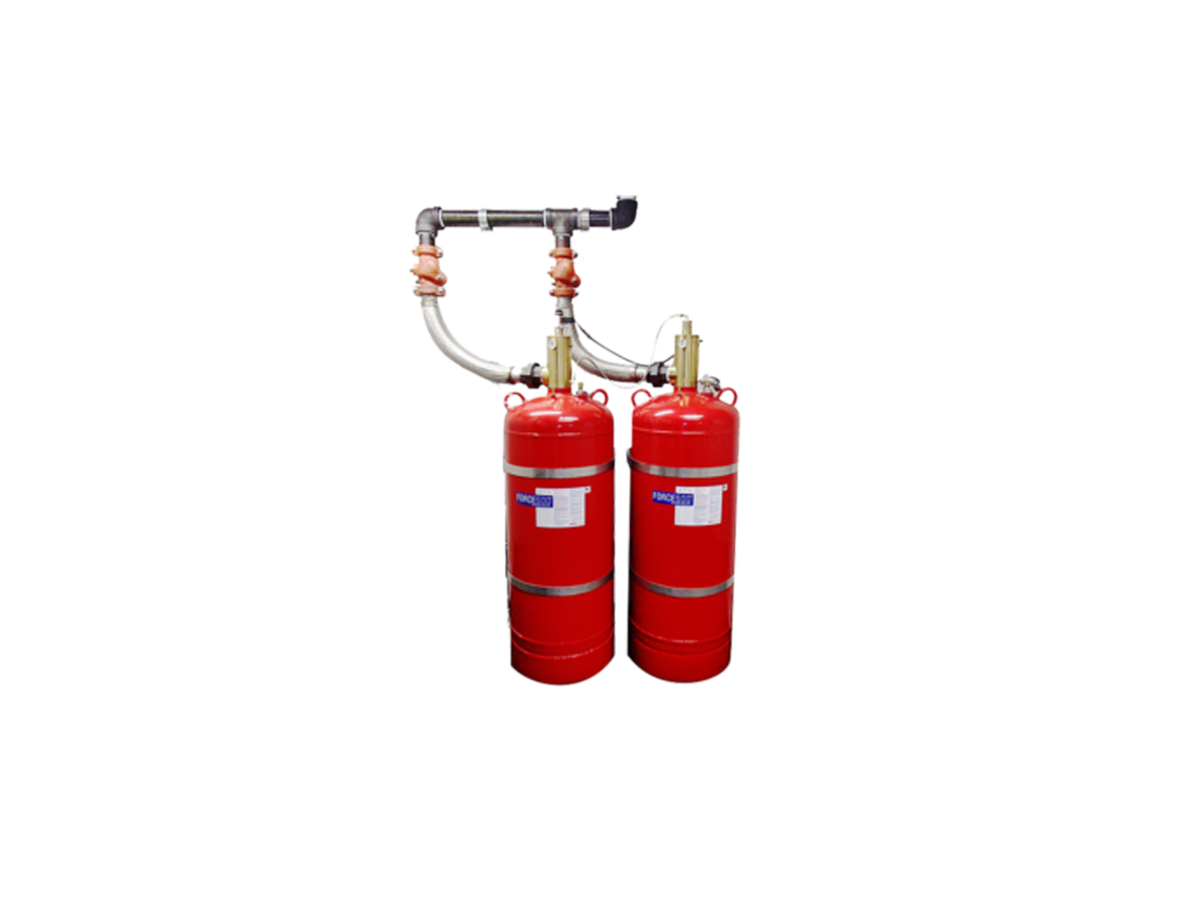 FireFlex® DUAL CABINET CYLINDER CAPACITY
CYLINDER SIZE (LBS)

CABINET WIDTH (IN.)
40
76
164
322
601
850
36*
1
1
-
-
-
-
46*
-
-
1
1
1
-
52
-
-
-
-
-
1
Note : 24", 36" and 46" cabinets are available with seismic option.
Why trust the FireFlex team and its systems?
Our cutting-edge systems are an alliance between research, development, quality & durability.
BECAUSE WE ARE INDUSTRY PIONEERS
Since its inception in 1991, FIREFLEX SYSTEMS has been designing and manufacturing state-of-the-art innovative integrated fire protection systems that set the benchmark in the market.
FOR THE WIDEST SELECTION AVAILABLE ON THE MARKET
FIREFLEX SYSTEMS offers the widest selection of integrated systems on the market. Regardless of the hazard to be protected, FIREFLEX is able to offer the best available technology with the widest range of options to suit all needs.
FOR OUR QUALITY CONTROL
FIREFLEX SYSTEMS' commitment, year after year, to quality and continuous improvement has resulted in achieving and maintaining its ISO 9001 quality certification. Its modern facilities are geared towards producing a high-volume of quality integrated systems in a factory-controlled setting.
FOR OUR TECHNICAL SUPPORT
Whether it is through exhibits, conferences, lunch & learn presentations, technical seminars, Webinars or one-on-one technical discussions, FIREFLEX's technical sales representatives draw on their in-depth knowledge and expertise to provide a level of technical support that meets or exceeds customer expectations.
FOR OUR CUSTOMER SERVICE
Our customer service department is readily available to address any product related service call, replacement part or general operation and maintenance questions that may arise. All our integrated product lines possess a serial number which is entered into our database. This enables FIREFLEX to record and track service calls, replacement parts, or any system modifications that have been reported on individual units.
FOR OUR INNOVATIVE PRODUCTS
Actively involved with research and development, FIREFLEX embarked on a new endeavor to better serve the fire protection practitioner in addressing challenging fire protection scenarios that evolve in modern life.
Protects mission-critical facilities
Environmental-friendly Extinguishing Agent
The FireFlex® DUAL system uses 3MTM NovecTM 1230 Fire Protection Fluid. This clean extinguishing agent is based on sustainable technology and is the only chemical agent currently available that not only meets current regulations but also those in the future regulatory framework.
The FireFlex® DUAL integrated systems are thus adapted for use in any mission critical facility requiring a clean extinguishing agent that is not only fast and efficient, but also safe for people and the environment, such as :
Telecommunication centers
Server rooms and data storage
Control rooms
Art galleries & museums
Medical treatment centers & laboratories
Archives
Emergency diesel generators
Air Supply for Cabinets
Air supply style "A": is used to supervise the sprinkler piping network of preaction systems. This option includes an oilless piston-type air compressor with supervisory trim integrated in the FireFlex® DUAL cabinet and factory piped to the system riser.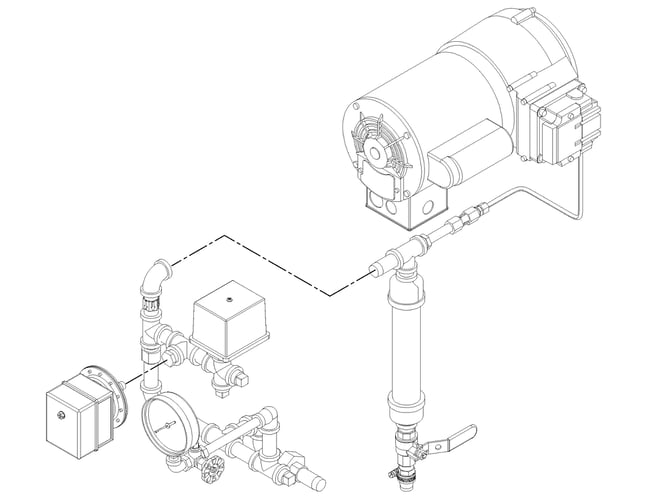 MORE AIR SUPPLY OPTIONS
Air supply style "B": is provided with an air pressure maintenance device factory mounted and adjusted in the FireFlex® DUAL cabinet and piped to the air inlet port of the unit.
Two styles of air supplies are available for the FIREFLEX® DUAL units depending on needs or configurations. These air supplies are factory assembled and pressure tested.
Air supply style "B"
Used to supervise the sprinkler piping network of preaction systems when the external air supply (by tank-mounted air compressor, plant air or dry nitrogen cylinders) is provided by others.
Note: The air supply must be restricted to ensure that it cannot replace
air as fast as it escapes when a releasing device or sprinkler operates.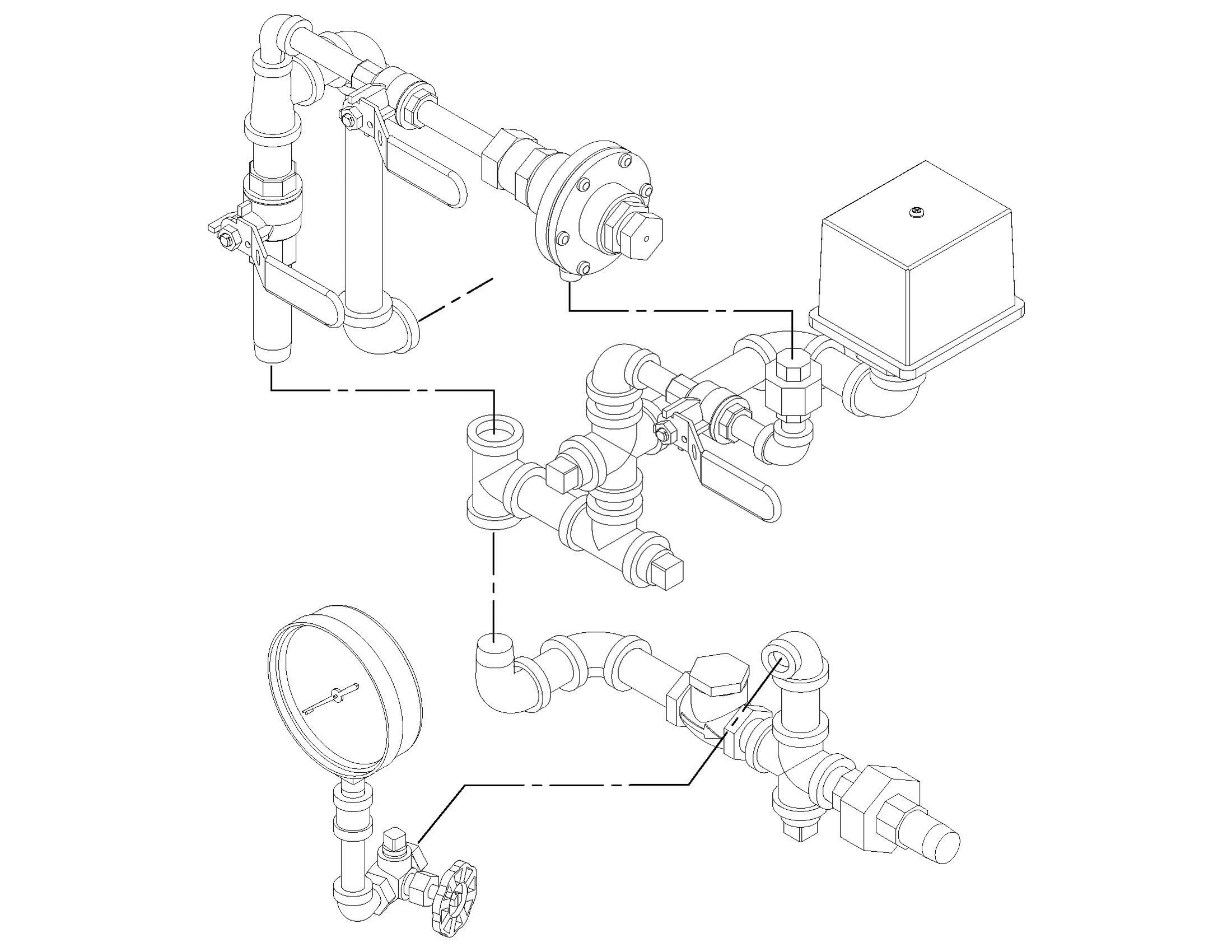 SEVO Discharge Nozzles
The SEVO™ discharge nozzles are designed to provide a complete and rapid vaporization of the Novec™ 1230 fluid as well as properly distribute the agent within the protected space. Standard nozzles are made of aluminum and are available in various sizes, including ½", 1", 1½", 2" and 2½". Both 180º and 360º models cover a maximum area of 32' x 32' with a maximum height of 16'- 4" (FM) or 14'-0'' (UL/ULC).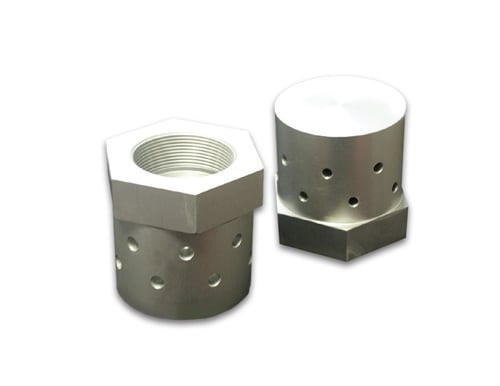 PREACTION AUTOMATIC SPRINKLER SYSTEM
The FireFlex® DUAL system integrates a Viking Preaction sprinkler system with the Model F1 Straight Through Deluge Valve. FireFlex® DUAL systems are provided with an integrated 2"or 3" diameter single or double interlocked preaction system.
The FireFlex® DUAL system uses 3M™ Novec™ 1230 Fire Protection Fluid combined with a Viking Preaction System. Factory assembly of the FireFlex® DUAL cabinets ensures that all components have been properly integrated. All systems are fully programmed and tested at the factory which facilitates the onsite installation and commissioning process.
Combined Sequence of Operation
The combined preaction-clean agent suppression system is configured to prevent unwanted water discharge in the hazard. The clean agent system is typically activated by using a cross-zoned smoke detection system. When the detection conditions are fulfilled, the pre-discharge delay timer is activated. Once the pre-discharge delay expires, the Novec™ 1230 is released with the single interlocked preaction system, the piping will fill with water and will discharge in the hazard only if the sprinkler heads have opened. With the double interlocked configuration, it is required that both the detection conditions and the loss of system air pressure occur—further to the opening of a sprinkler— for the water to be released into the system piping. Water will then flow through the open sprinklers.
Riser Shut-off Valve Option
The riser shut-off valve option consists of a supervised butterfly valve which allows for a full flow trip test without flooding the system piping and a sight glass located on the main drain for a visual indication of the water flow.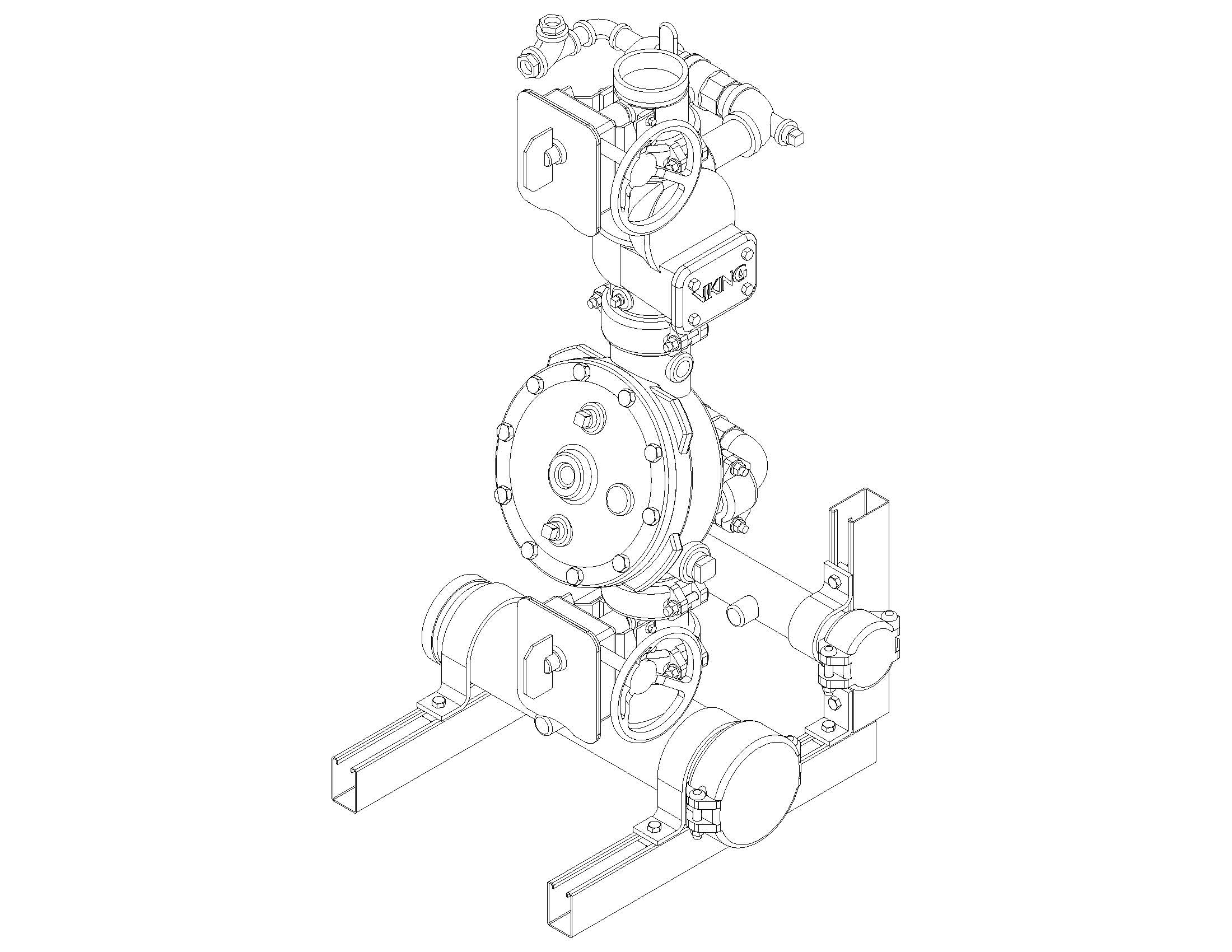 FireFlex® DUAL Certificates
Certifications per type :
Preaction: cULus, FM
Deluge: c-UL-us, FM
Firecycle® III Preaction: c-UL-us, NYC
Firecycle® III Deluge: c-UL-us, NYC
Firecycle® III Wet Pipe: c-UL-us, NYC
SurefireTM Preaction: c-UL-us, FM, NYC
Dry Pipe: FM
Dry Pipe (HP®): c-UL-us & FM (voir note 1)
Wet Pipe: c-UL-us & FM (voir note 2)
Talk To An Expert
Whether you want to select, specify, install or maintain our systems, you'll find in this section a range of useful documents related to our integrated systems. For further information, do not hesitate to contact our team of experts.